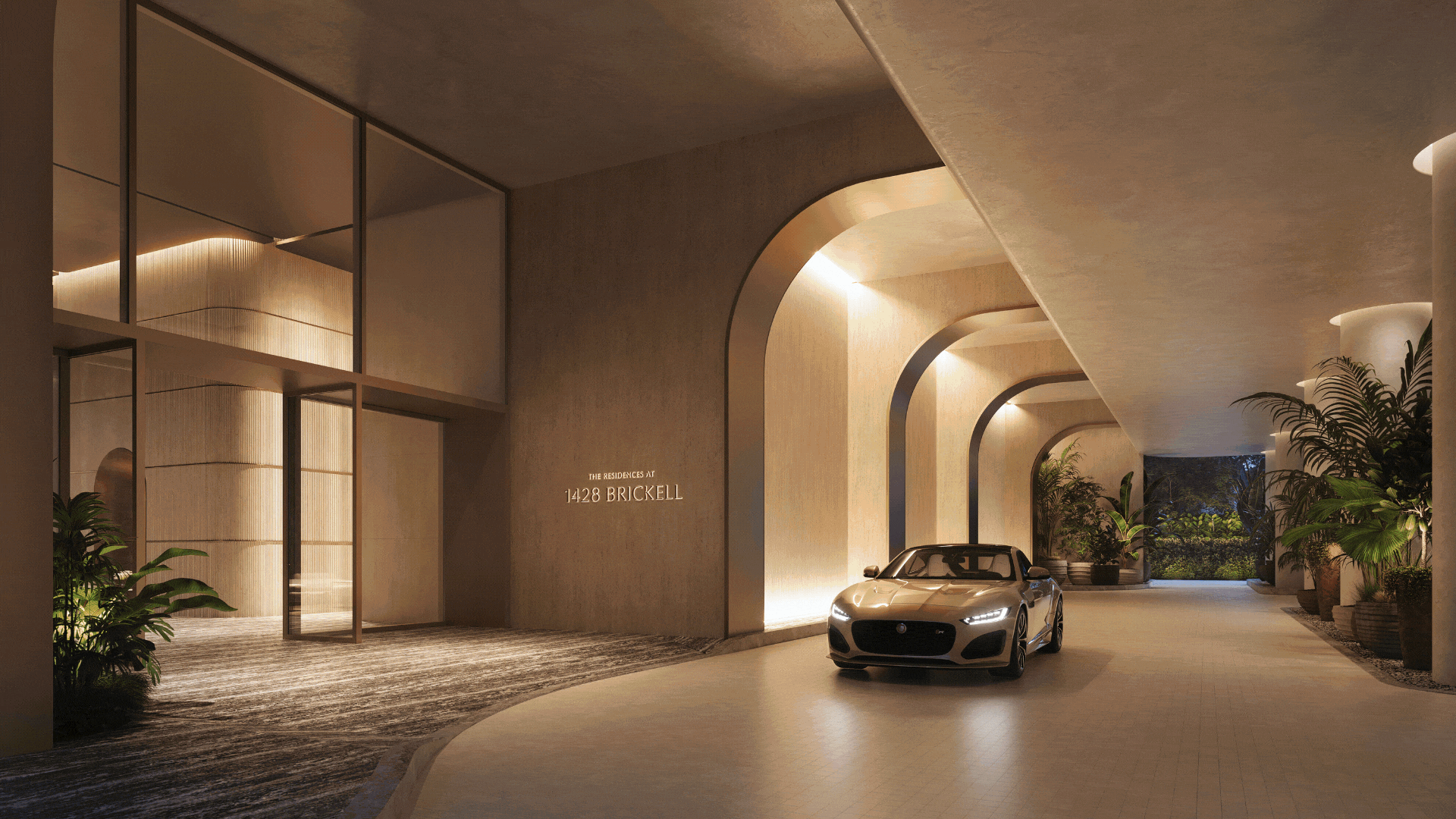 Location: 1428 Brickell Ave. Miami. FL 33131
This exclusive haven boasts a limited collection of just 189 impeccably designed homes, offering a range of two to four bedrooms plus a den, with living spaces spanning from a generous 1,800 to a sprawling 4,000 square feet. For those seeking the pinnacle of extravagance, the Penthouse Collection extends the boundaries of opulence, offering residences spanning from 4,000 to an astounding 10,000 square feet.
What sets The Residences at 1428 Brickell apart is its unwavering commitment to providing residents with an exceptional living experience. Every home within this architectural marvel is meticulously crafted to maximize the flow of natural light, bringing an air of sophistication and warmth to your living spaces. With every sunrise, you'll be greeted by the breathtaking views of Miami's skyline and the azure waters of Biscayne Bay, creating a sense of peace and wonder that only comes from living 850 feet in the air.
But it's not just the interiors that define this extraordinary living experience. The Residences at 1428 Brickell are complemented by an unprecedented 80,000 square feet of amenities, exclusively dedicated to the 189 fortunate residents. These amenities are not just spaces; they are thoughtful extensions of your home, designed with both intimate moments of private contemplation and grand areas for public celebration in mind.
The pinnacle of these amenities can be found atop the tower, spanning more than three levels. Here, an unparalleled environment awaits, where every aspect of your life is elevated to an ultra-luxe experience. Whether you're working out, conducting business, or socializing with friends, you'll be enveloped in an atmosphere of grandeur. And as you gaze out from this lofty vantage point, you'll be treated to panoramic views that stretch as far as the eye can see, reaffirming the sense of peace, wonder, and exhilaration that defines every moment at The Residences at 1428 Brickell.
The Residences at 1428 Brickell offer a limited opportunity to live a life of luxury and sophistication in one of Miami's most coveted neighborhoods. With exquisitely designed homes, unmatched amenities, and views that will leave you breathless, this is more than just a place to live; it's a sanctuary where every moment is infused with opulence and wonder.
Estimated Completion: Q4 2025
Number of Stories: 56
Number of Residences: 189
Developer: Ytech
Designer: ACPV Architects
Architect: Arquitectónica
Building Features:
70-story iconic centerpiece of the quintessential Miami skyline.

Limited collection of 189 exclusive homes.

First ever high-rise residential tower in the world partially powered by the sun with a solar backbone on the west façade.

80,000 square feet of amenities dedicated exclusively to the 189 residences.

State-of-the-art, high-speed private elevator.

Full-time reception, concierge, valet, and porter service.

Each unit comes with two or more valet-serviced spaces with private loading and unloading areas.

Enhanced solid concrete wall construction between residences ensures privacy and eliminates sound transmission.

EV charging stations.
Amenities:
Dedicated residential director

library lounge and aperitivo bar

Concierge

Housekeeping

Pool terrace with poolside cabanas

Endless pool

Spa cabana

cinema room

kids' space

Event pavilion

À la carte services
I invite you to reach out to me to learn more about this exciting development!