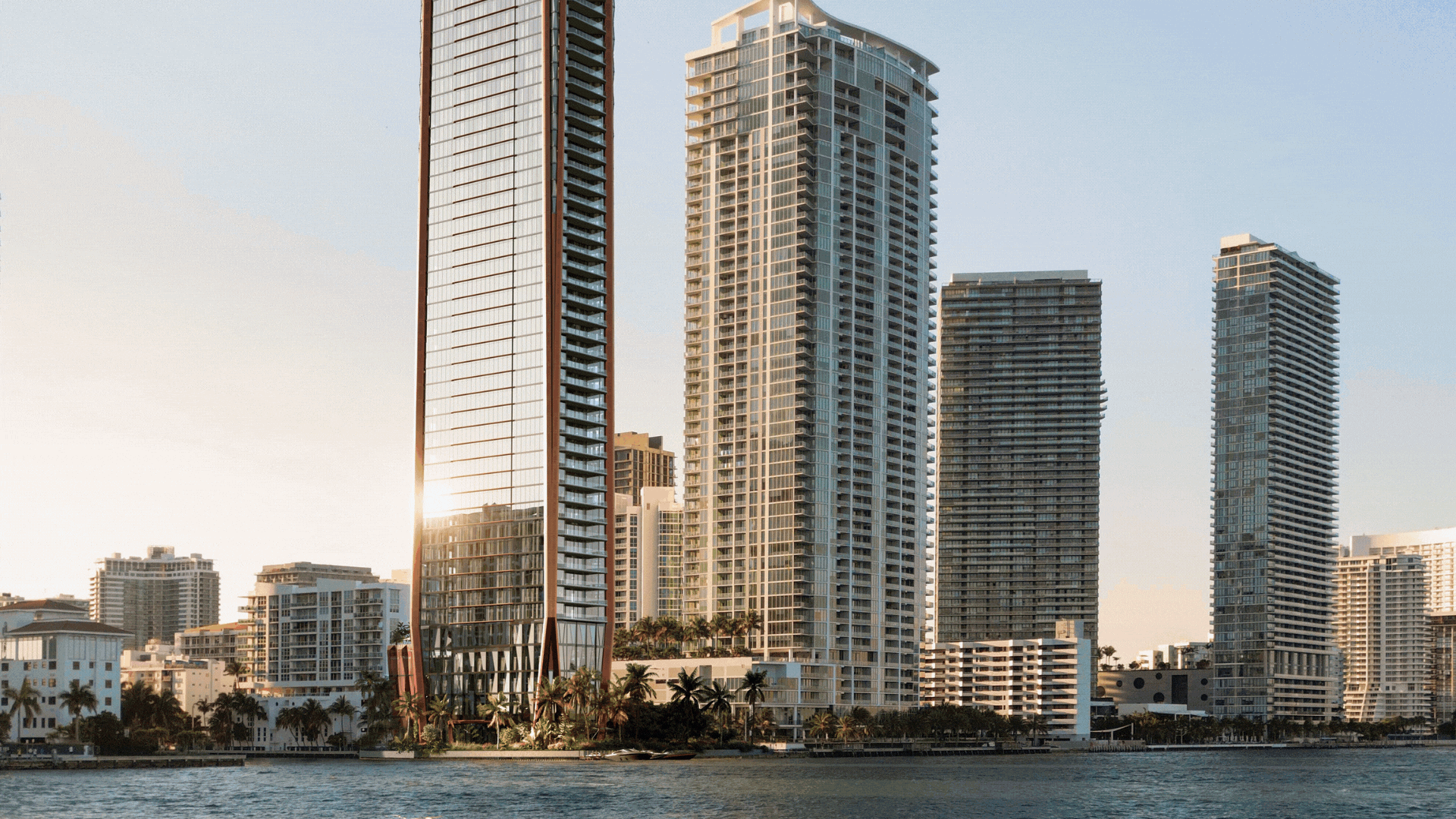 Location: 700 ne 29th St. Miami, FL 33137
Experience the ultimate fusion of opulent living and culinary excellence with Villa Miami. This extraordinary 58-story waterfront tower, developed by Miami's finest team in collaboration with a renowned restaurant group, offers breathtaking views of the city skyline. Immerse yourself in an unparalleled residential experience where luxury and gastronomy intertwine seamlessly.
​Indulge in the extraordinary dining expertise of Major Food Group (MFG) at Villa Miami. Led by acclaimed restaurateurs Jeff Zalaznick, Mario Carbone, and Rich Torrisi, known for their iconic establishments such as Carbone, Contessa, Dirty French, ZZ's Club, and Sadelle's, they bring their unmatched culinary prowess and hospitality to this magnificent residential tower. Prepare to be captivated by a dining experience like no other, right at your doorstep.
​In collaboration with Terra Group, One Thousand Group, and esteemed developers David Martin, Louis Birdman, Kevin Venger, and Michael Konig, Villa Miami emerges as an unprecedented super tower that seamlessly intertwines luxury living with a culinary-centric lifestyle. Offering full and half-floor units, each exuding spaciousness and featuring magnificent terraces, residents are treated to awe-inspiring views of breathtaking sunrises and sunsets, right from the comfort of their own homes.
​Beyond the remarkable restaurant, residents of Villa Miami will enjoy access to world-class spa and fitness facilities, versatile meeting spaces, refreshing pools, and even private dockage along the picturesque Biscayne Bay. With an impressive array of amenities, Villa Miami stands as one of the most remarkable buildings in Miami, offering an unparalleled residential experience that seamlessly blends luxury, gastronomy, and breathtaking views.
Villa offers a truly unparalleled experience for those seeking a waterfront home with the epitome of luxury and convenience. From arriving by helicopter to your own private haven, to spending leisurely days on the water or indulging in world-class wellness at our spa inspired by the beauty of Ischia, Italy, Villa caters to your every desire.
Estimated Completion: Q4 2027
Number of Stories: 58
Number of Residences: 60
Developer: Terra & 1000 Group
Hospitality & Lifestyle: Major Food Group
Architect: ODP Architects
Interior Design: Charles & Co.
Building Amenities:
Endless 360 degrees sunrise and sunset views spanning the Bay, Ocean, Downtown Miami and Miami Beach

Full-floor Villa Piano residences range from flor to five bedrooms

20,000 SF of World-class amenities serviced by MFG

Piazza-style grounds connected to the forthcoming Miami Baywalk and promenade, with convenient accessibility to Design District shopping and dining

Lake Como-inspired floating pool vessel on the Biscayne Bay, adjacent to cove

Villa's own MFG restaurant, conceived as an Italian-inspired culinary experience spanning two levels to include bayfront dining and private dining rooms exclusive to residents

MFG curated food and beverage throughout building

At-home private chef services and cooking lessons

Preferred reservations, concierge service, and charging privileges across all MFG restaurants as well as VIP and priority access and invitations to events

Poolside food and beverage service
I invite you to reach out to me to learn more about this exciting development!